Peacock King - Yuen Biao eventually became so frustrated about his limited roles with Sammo Hung and Jackie Chan in the eighties that he split with them after Dragons Forever. After this schism his career went into protracted decline and he never reached his full potential. Among the films he completed away from the Three Brothers there were On the Run, Kid from Tibet, Iceman Cometh, A Man Called Hero and The Peacock King. None made any significant impact at the box office in Hong Kong, but Peacock King (1989) was particularly popular in Japan.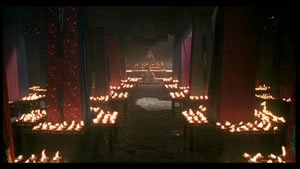 Plot:
Based on Japanese folklore, the Peacock King will rise to combat the King of Hell and save the planet from eternal darkness. To keep both Japanese and Hong Kong producers and audiences happy, the role of Peacock King was split in two. The familiar 'twins separated at birth' storyline was peddled out. Yuen Biao and Hiroshi Mikami play the twins, who have to combine their powers to save the world. Gloria Yip plays Ashura, daughter of the King of Hell and various other roles are taken by veterans such as Pauline Wong, Gordon Liu and Eddy Ko.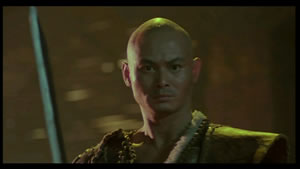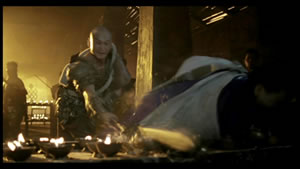 Film:
To manage your expectations, Peacock King doesn't boast the same CGI capabilities of say Terminator 2. In fact, it is not even close. You will either despair at the special effects or enjoy the retro-feel of the claymation. To its credit, this is a reasonably strong production for the time. The sets and locations are more expansive than normal and there is a decent array of costumed extras to give it a professional feel.
The biggest drawback of The Peacock King is the action. There is plenty of manga style claymation and people flying around, but little to please anyone looking for some decent Yuen Biao action. The highlight must be the one scene where Gordon Liu and Yuen Biao lock horns in a Tibetan temple. This is a quality encounter, but arguably not enough to justify trawling through the remaining 80 minutes.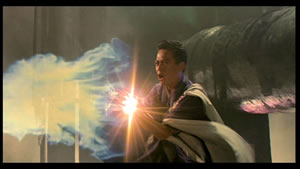 Disc:
The Hong Kong Legends disc is adequate rather than excellent. This probably reflects the limited appeal of this release. The clarity and colour of the print is disappointing compared to other works of the late eighties, but the subbed and dubbed options are both decent offerings. The extras include some interview footage of Yuen Biao, trailers and a featurette. As with the film, sufficient but by no means exceptional.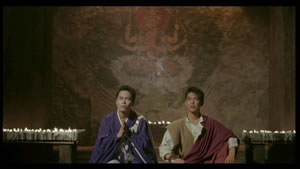 Overall:
A mixed bag. One decent fight scene, some interesting claymation and that sense of boundless fun that follows a Hong Kong fantasy movie. Probably not enough to have a broad appeal. Yuen Biao once again struggles in a lead role and the supports do not offer a lot more. Releases like these make you feel that the well may be running a bit dry at Hong Kong Legends, but let's hope that is not the case.
Paul