Few films made in Hong Kong or Hollywood seem to have drawn such unequivocal praise from fans and critics alike as John Woo's 1989 masterpiece The Killer. Hollywood action has always taken delight in corny dialogue and one-dimensional muscle bound heroes but in The Killer Woo avoids this simple but effective formula, preferring complex and intriguing characters. Perhaps best of all, Woo tries to distort the line between the good guy and the bad guy, whereas Hollywood action generally tries to accentuate it. Sadly, Woo began to adopt the good guy / bad guy caricatures as he moved to Hollywood, much to the dismay of his loyal fans (see Hard Target, Broken Arrow and Face/Off).
The Killer shows Woo at his best working on loyalty and love in a deadly arena where the pistol always defeats the machine gun. This is also an important film for the film's lead, Chow Yun Fat (Jeff), who is being hunted down by cop Danny Lee. Chow Yun Fat had already capably established himself as Hong Kong's answer to Bruce Willis in the Better Tomorrow series but took this further in The Killer by playing a deadly assassin (compare this to Willis in The Jackal!). By the end of this bloody thriller you no longer know what is good / bad, right / wrong. In fact the only thing you do know for sure is who is dead and who is alive.

PLOT:
This film begins like all great Woo films with a superbly choreographed twin revolver shoot out. All does not go to plan for as Chow Yun Fat accidentally blinds a beautiful singer, Jenny (Sally Yeh) with a close range blast from his pistol. His relationship with Jenny develops out of guilt and pity, but love is not far round the corner. Chow is forced to take on some more hits to help pay for an eye operation for Jenny, but he does not have the strength to tell her that he blinded her. Detective Lee is brought onto the case and his determination to capture Jeff begins to lapse as he learns more about his relationship and devotion to Jenny. However, it would not be complete without some good old triads to act as cannon fodder as Chow is betrayed by his old friend Sidney. The final reel involves the legendary shoot out in the church where Lee, Jeff and Jenny are surrounded by triads. You only have a few spare seconds to consider whether they're going to make it out alive, or if Jenny will get her operation, or if Lee will arrest Jeff afterwards, as the action is supercharged carnage without a moment for reflection.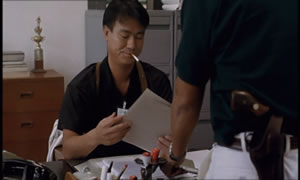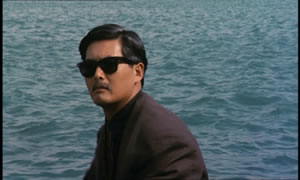 FILM:
The Killer is right up there with Hard Boiled in terms of the body count, but it doesn't seem as polished as the latter. The Killer is raw and brutal, there is no hope for the squeamish, be prepared to watch a whole mag being emptied into someone's torso when a couple of bullets would have been adequate. True to the heroic bloodshed genre, it should also come as no surprise that Jeffery's and Lee's pistols seem to carry about 30 bullets each!
What separates this film from more conventional action is that the most exhilarating moments are when no bullets are being fired. There are two classic Woo stand-offs in The Killer, one in the hospital and one at Jenny's flat. The second one has Jeff pretending that Lee is a friend, whilst they both have guns pointing at each others' heads! For some people the violence and body count will seem excessive but for many it will provide the overkill that cannot be found in Hollywood, this is action in 6th gear.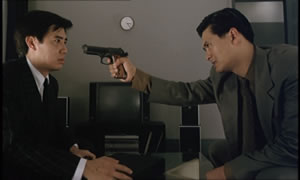 DISC:
For those unfamiliar with a Hong Kong Legends disc, they are normally the best in the world providing a first rate re-mastered video and audio track. They contain groundbreaking extras and dual language options. This disc is definitely up to HKL's extremely high standards and the only minor criticism would be that the interface is a touch uninspired compared for example to Iron Monkey. There are some fascinating deleted scenes and it is perhaps a shame that they haven't produced a cut with these scenes re-inserted into the film. It seems unlikely that there will be a better single disc version of this film for a very long time.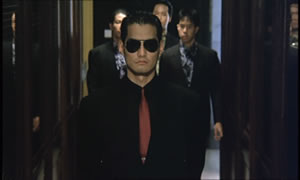 OVERALL:
This will always be my favourite Woo and Chow Yun Fat collaboration, combining blurred moralism and loyalty to frenetic but brutal gunplay in a ballet of bloodshed. Few people will watch this film and place it outside their top 10 action films of all time. HKL have done themselves a massive favour by getting the rights for this film off Princess Productions and also by doing such a good job on the film. I find it hard to criticise such a competent work and its lasting influence serves as testimony to its status as a true cinematic great.
Paul