The Blade - Tsui Hark, the cause célèbre of film studies students around the world, has dipped into many genres during his career. With The Blade (1995), he returns to the original 'macho cinema' of the late sixties, pioneered by director Chang Cheh and lead Jimmy Wang Yu. This work came in the most successful period of Hark's career during the early to mid nineties. After his role in the development of wire-fu with the Once Upon a Time in China series and his work on Swordsman (all starring Jet Li), Tsui Hark embarked on this ambitious remake with a flurry of high-octane action and his distinctive cinematic style.
The original Chang Cheh film had decimated the Hong Kong box office, being the first film ever to break HK $1m, spawning two sequels and catapulting Jimmy Wang Yu into kung fu legend status. Tsui cast Chiu Man-Cheuk as the lead, reprising the role of the One Armed Swordsman. Chiu Man-Cheuk was a sensible choice for the lead. He had recently excelled as Jet Li's opponent in Fong Sai Yuk and as Jet Li's replacement in Once Upon a Time in China 4 & 5. The remainder of the cast included Song Lei, Moses Chan Ho, Valerie Chow and Xiong Xin-Xin (Jet Li's stunt double / Club Foot in OUATIC series). The choreography of Stephen Tung, Meng Hoi and Yuen Bun was nominated at the 1995 Hong Kong film awards, but lost out to the excellent Rumble in the Bronx (Jackie Chan, Stanley Tong).

Plot:
Ling (Song Lei) narrates as the daughter of a master sword-maker. She pines after the affection of two workers On (Chiu Man-Cheuk) and Iron Head (Moses Chan Ho), but soon events take a violent turn as rogues start to cause trouble in the local village. Once On discovers who murdered his father he sets off on a quest for revenge, which includes saving Ling, losing his arm and renouncing violence to live a quiet rural life. As with the original, a man cannot escape his destiny and fate forces him to confront the demons of his past.

Film:
Whenever people write about Tsui Hark they seem to make a concerted effort to use obtuse and elaborate words. When Tsui Hark is at the helm a remake becomes a paean or pastiche, production values become iconographic devices and the action becomes a blend of 'hyperkinetic physicality and abstract emotions' (I am not making this up)! I can only deduce that they are doing this as they anticipate a 'higher calibre' of reader who will check out a Tsui Hark review and that they wish to be considered a worthy reviewer of the exulted one.
I say humbug to all of that, and will do my utmost to provide a more grounded review of the film, rather than an implicit tribute and apology for the director. I say apology because many reviewers will gloss over the fact that The Blade bombed at the box office. I mean it really flopped. It was #59 at the box office in 1995, taking a measly HK $3.3m, against Rumble in the Bronx 's HK $59m. Even Peace Hotel, a pretty meagre offering by Chow Yun Fat, managed to reach HK $24m.
There are a number of explanations for this happening. Apologists cite reasons external to the film, including the impending Hong Kong handover in 1997. People wanted to be entertained, not treated to a dark and challenging work. However, this seems a dubious conclusion as gritty action movies were still quite successful during this period in Hong Kong , particularly the Young and Dangerous series and Ringo Lam's Full Alert.
More persuasive is the idea that the wire-fu bubble had burst by 1995 and people were looking for more modern works. This makes some sense and output definitely fell by 1995 for period kung fu movies. However, some mediocre Jet Li movies still managed to hold their own at the box office - see Dr Wai, Once Upon a Time in China and America. In order to provide balance here, I am going to consider both the strengths of Tsui Hark's The Blade, but also the reasons why the film was a no-show at the box office.

The Blade succeeds in being an engaging and well paced wire-fu flick. The production and set are well executed and the choreography more than deserves its award nomination. Chiu Man-Cheuk shows off a dazzling array of martial arts moves as he develops his 'one-armed broken sword' technique. When watching the ending I was genuinely gutted that I had never seen this action before, it is top notch wire-fu, right up there with the best output by Donnie Yen, Jet Li and co. Keung Kwok-Man should also take a bow for his cinematography, which flies around the set with considerable visual impact.
But once again, we have the same problem with Tsui Hark. As much as this is a visual treat, this is not matched by the characters or story-telling. To take some departure from the original One-Armed Swordsman, The Blade is narrated from the perspective of a heroine within a love triangle Ling (Song Lei). This begins strongly as her initial flirting sets in motion a bloody and treacherous turn of events as the leads are driven by growing jealousy. However, this strand is largely abandoned once On realises that tattooed villain Fei Lung (Xiong Xin-Xin) murdered his father and the movie becomes a much more conventional 'quest for revenge' yarn. On's story continues whilst the rest remains largely superfluous, as Ling and Iron Head go in search of him. There is a particularly tired sequence involving Valerie Chow as a clichéd wild prostitute which was fortunate to avoid the editing room floor.
The finale reaches a satisfying crescendo as the One-Armed Swordsman meets his father's murderer, but then all the strands are awkwardly packaged together again once the main bad guy has been dispatched. This departure from Chang Cheh's straightforward storytelling adds little value to the spectacle. The film is visually compelling with some spectacular action, but the story feels tired and at times confused.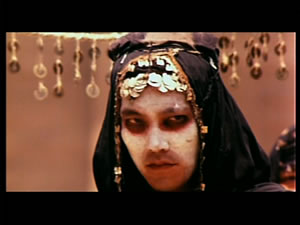 Disc:
This is a basic, budget disc from MIA. The print is standard for a mid-nineties production and it is presented in the original letterbox format. The sound is only provided in DD2.0 for Cantonese with good English subtitles (albeit non-removable). There are no extras of real note. This is another disc that you wish had fallen into the hands of Hong Kong Legends.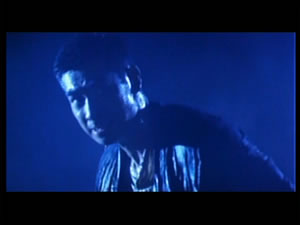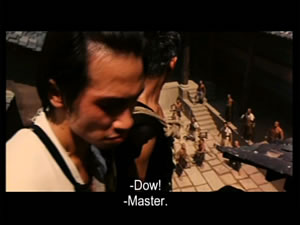 Overall:
This has been described as the antithesis or destruction of the wuxia-pian genre, but The Blade in many respects is very conventional in execution and delivery. If I was to point to the antithesis of the genre I would much sooner look to Ringo Lam's Burning Paradise or even a decade earlier with Eight Diagram Pole Fighter. Only when The Blade deviates from well-trodden paths does it start to struggle. It is a visual feast for the viewer that will keep you hooked for the duration, but you will also need to overlook the uneven story-telling and distracting sub-characters. The production and action are as good as anything from that period of martial arts cinema and this is rightly regarded as one of Tsui Hark's finest films. Upon reflection this always struggles in comparison to Chang Cheh's towering masterpiece; The One Armed Swordsman, but it is somehow fitting that the crippled hero story that marked the birth of a genre in the late sixties also concluded wuxia-pian in the nineties.
Paul