Golgo 13: Kowloon Assignment – Based on the popular manga of the same name, which was also adapted into anime feature films, Golgo 13 is the story of an internationally famous hitman who spends his time taking out high profile targets and seducing the occasional woman as a sort of anti-Bond.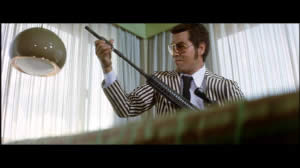 Plot:
Golgo 13 is hired by the Mafia mob to take out their contact in Hong Kong, Mr. Chou, who is siphoning drugs from their deals to make himself a profit. Chou has killed off all the assassins sent for him so far, but Golgo 13 is a different kettle of fish. Meanwhile, Detective Sminny is hot on the heels of Chou, determined to take him down and break up the nefarious drug ring. When he learns that Golgo is on the scene, he steps up his efforts in order to catch Chou before he is killed and try and arrest Golgo into the bargain.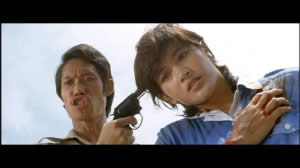 Film:
Chiba is magnetic despite his almost constant stony expression, and convinces in his action scenes, but aside from him the film is pretty generic for an international jet-setting crime piece. Callan Leung as Detective Sminny seems unable to express anything besides earnestness, and is a bit of a damp rival for Chiba. The film is punctuated by some nifty set pieces, including Chiba taking out a gang of hoodlums by a canal at night, and a sniper scene with Chiba suspended from a cliff side, but these don't raise the film itself above the level of a diverting B picture. The potential for the character of the hitman is obvious, and celluloid attempts crop up again and again, but this adaptation of Golgo 13 does nothing out of the ordinary.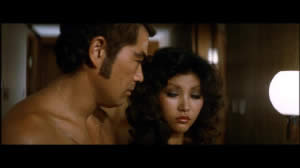 Disc:
The picture quality is decent for the thirty year-old picture, but the Japanese dub often has the same effect as an English dub, where the dialogue looks odd in the mouths of some actors who were obviously saying something else. Extras are limited to a Chiba biography, trailers and posters for the Optimum Chiba releases.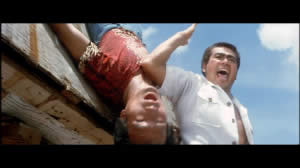 Overall:
Golgo 13 has some nice moments and will no doubt appeal to the die-hard Sonny Chiba fan, but it has nothing special to offer for the rest of us.
Ross