Made: 2006
Box Office: HK $13,540,000 (# 6 rating)
Format: DVD
Region: PAL Region 2
Release Date: 22 Oct 07
Company: Optimum Asia
Length: 89 mins
Picture: Anamorphic 2.35:1 widescreen
Sound: DD5.1
Language: Cantonese w/ English Subtitles
Extras: None
Classification: 18
Director:

Johnnie To

Cast:

Louis Koo, Simon Yam, Lam Ka Tung, Nick Cheung, Cheung Siu Fai, Lam Suet, Wong Tin Lam, Andy On
Election 2 – Dozens of films into his career, Johnny To found international fame with Election in 2005, which was nominated for the Official Selection in Cannes, swept the board at the Hong Kong Film Awards and received widespread critical acclaim for what was seen as the continuation of the kind of commercial Hong Kong cinema that the success of Infernal Affairs brought to a worldwide audience. Happily Election 2 is no cynical cash-in, instead dealing with the aftermath of the last Election of the Wo Shing society.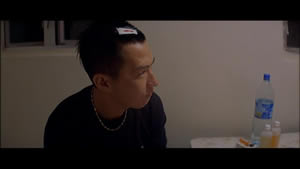 Plot:
Two years later and Lok's term is up as Chairman, with the next election is on the horizon. Jimmy's business smarts have made the gang wealthy and he is the favourite to become the new Chairman, but he would much rather become a legitimate businessman and is busy putting development deals together with the Chinese government. Kun, just out of prison for running over a cop during the run-up to the last election, has ambitions of power but is seen as too reckless, whilst Lok has become used to his position and wants to break with the 100 year old tradition and get a second term.
Lok begins to set his godchildren against each other, including the single-minded psychopath Jet who he promises to back as chairman after two years in hiding, but when Jimmy learns that he has to run for chairman in order to continue his business in mainland China, he proves even more ruthless than Lok.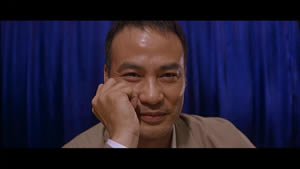 Film:
Whilst there are echoes of the first film, particularly in an amusing scene with Lok and Kun fishing, Election 2 is both more bloodthirsty and also offers more of the background double-dealing and treachery behind the Election. A study on the corruption of greed and power, the Election films are hardly original but it has to be said that they approach things differently compared to the stereotypical action-packed Hong Kong gangster flick. With the characters already introduced, Election 2 can run along more quickly and is more enjoyable than the first film as a result.
This time around Lam Suet's Big Head character is given nothing to do, literally locked away for most of the film, and Cheung Siu Fai's Mr. Soo only makes a handful of appearances, so it is left to Jimmy, Kun, Lok and Jet to compete for the craziest triad award. So effective in Election, Simon Yam this time takes a back seat as the story centres on Jimmy, but this is just as well because Lok's charming smiles are no longer ambiguous and his actions don't surprise as they may have before. Nick Cheung continues to mine the vein of the impossibly single-minded psychopath, Jet, somehow even scarier than the first time as he exudes menace in every single scene, and Lam Ta Kung is believable as the stereotypical gangster wannabe, dripping bravado with a macho swagger, but this is Louis Koo's film. His stiffness as Jimmy could be lazily seen as wooden acting, but it also serves as an indication of a character stifled by the way of life he is desperately trying to escape, to have a real future. His scenes desperately trying to hide his emotion from the Chinese secret police, his wife, his friend-turned informer and Lok point to a man so pent-up that it's a wonder he doesn't crack.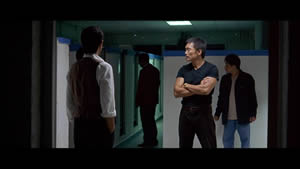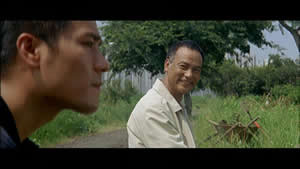 Disc:
The picture quality is decent despite some grain in the black, but it is surprising that Optimum hasn't provided any special features. There isn't even a trailer, even though the one available on sites such as YouTube features clips of deleted scenes. The lack of these scenes, that trailer, or anything like the informative interviews with To and the cast from the first Election's disc is a real shame, especially when a feature-packed original was released in Hong Kong, so hopefully it's not an indication of Optimum's future treatment of its Asian cinema strand.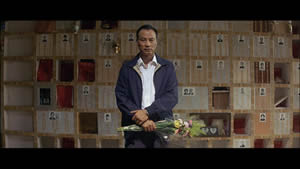 Overall:
Everyone who enjoyed Election will be glad to follow the further descent into chaos of the Wo Shing society. Another exception to the rule of sequels being worse than the original, unfortunately Election 2 also doesn't live up to the praise heaped on the first film. This doesn't mean it's a bad film, far from it in fact, but the two Election movies aren't nearly as groundbreaking as has been made out. All in all Election 2 continues what is a solid and well-crafted story.
Ross